The best way to put Christ back into Christmas is to try and be more like Him. The #LightTheWorld Initiative is a movement created by the Church of Jesus Christ of Latter-Day Saints (The Mormons) 🙂
This is the second year of the #LightTheWorld and our family participated last year and it's something we have really looked forward to.
For each day there is a scripture and a purpose for that day. This is a great way to involve your small children and teens in the true meaning of the season.
There are several bloggers that have created tons of ideas for how to do these activities as a family with great ideas for kids!
You can download the Calendar Here: Light the World in 25 Ways, over 25 Days
Here's the one our family is using this year as we have littles and teens!
The Redheaded Hostess did an amazing Job! Click the link to see all of the FREE DOWNLOADABLE printables for your family!! Great for teens and little alike!!
There are 26 videos that correspond to each day in December leading up to Christmas. The first one below is an introduction and really sets the tone for the month ahead.
I've linked a video for each day with the accompanying scripture and Christ-like attribute that we can demonstrate daily.
If you or your family participate in the #LightTheWorld initiative, be sure to use the hashtag and let your light shine!!!
Friday,  Day 1 – Matthew 10:8 – "Freely ye have received, freely give."
Saturday, Day 2 – Matthew 25:35 – "I was thirsty and ye gave me drink."
Sunday, Day 3 – Matthew 12:12 – "Wherefore it is lawful to do well on the sabath days."
Monday, Day 4 – Matthew 22:39 – "Thou shalt love thy neighbor as thyself."
Tuesday, Day 5 – "Matthew 15:4 – "Honour thy father and thy mother."
Wednesday, Day 6 – Matthew 7:1 – "Judge not, that ye be not judged."
Thursday, Day 7 – Mark 10:14 – "Suffer the little children to come unto me."
Friday, Day 8 – Matthew 5:44 "Love your enemies, bless them that curse you, do good to them that hate you, and pray for them which despitefully use you."
Saturday, Day 9 – Matthew 25:36 – "I was sick and ye visited me"
Sunday, Day 10 – John 5:39 "Search the scriptures; for in them ye think ye have eternal life."
Monday, Day 11 – Matthew 25:35 – "I was a stranger and ye took me in."
Tuesday, Day 12 – Matthew 5:4 – "Blessed are they that mourn."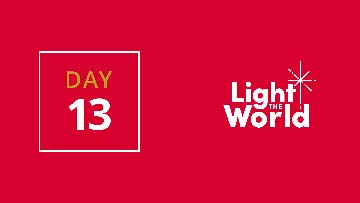 Wednesday, Day 13 – Matthew 7:12 – "All things whatsoever ye would that men should do to you, do ye even so to them."
Thursday, Day 14 – Matthew 6:21 -"For where your treasure is, there will your heart be also."
Friday, Day 15 – Matthew 5:7 – "Blessed are the merciful."
Saturday, Day 16 – "Matthew 25:36 – "[I was] naked and ye clothed me."
Sunday, Day 17 – 3 Nephi 18:22 – "Ye shall meet together oft."
Monday, Day 18 – Matthew 6:14 "Forgive men their trespasses."
Tuesday, Day 19 – Matthew 5:12 – "Rejoice, and be exceeding glad."
Wednesday, Day 20 – Luke 12:15 – "A man's life consisteth not in the abundance of these things which he possesseth."
Thursday, Day 21 – Matthew 25:35 – "For is was an hungered and ye gave me meat."
Friday, Day 22 – 3 Nephi 27:21 – "That which ye have seen me do even that shall ye do."
Saturday, Day 23 – Matthew 25:36 – "I was in prison and ye came unto me."
Sunday, Day 24 – 3 Nephi 18:15 – "Ye must watch and pray always"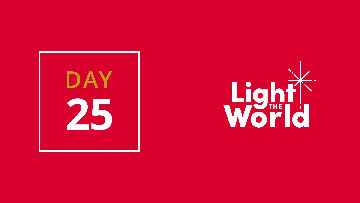 Monday, Day 25 – Matthew 5:16 – "Let your light so shine before men, that they may see your good works, and glorify your Father which is in heaven."
I hope you enjoy this daily activity to think of others, serve and come to love others, as Christ loved us all. Let's all have a wonderful CHRISTmas!
0x0x
Liz